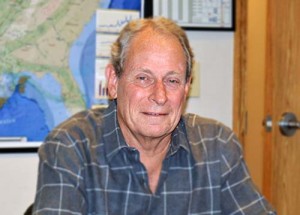 Gary has over 42 years' experience in the pipeline industry and has extensive experience in pipeline pre-commissioning, preventive maintenance , addressing corrosion issues and pig design development. Back in 1992, Gary started Inline Services out of his garage and grew Inline Services to be one of the innovators in the pipeline pig manufacturing industry. Gary credits his years of hands-on experience in the field and a talented team of experts behind him for Inline's continued success. He is one of the founding members of the PPSA and served 2 years as their President.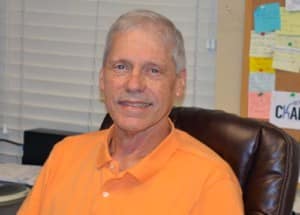 Harvey Diehl
Vice President
Harvey has over 40 years' of experience in the pipeline pigging industry and has been involved in developing and recommending the proper design of pigs for cleaning, batching, pre-commissioning and maintenance in both the pipeline industry and the process industry. After joining Gary Smith as the first employee of Inline Services in 1997 Harvey was involved in the development of Inline's VIPRS Product Recovery System which is a well-used Pigging System in industries from food and beverages to lube oils and chemicals. He has also served as President of the PPSA.
Richard Zimpfer, CPA, MBA
Accounting Manager
Richard joined Inline Services in November of 2017 as Accounting Manager. He brings with him over 25 years' experience in protecting company assets by mitigating exposures to financial, operating, regulatory and tax issues. Richard is not only a CPA, but also a published author of the "Positively Outrageous Service" primer for the Primeway Federal Credit Union training program.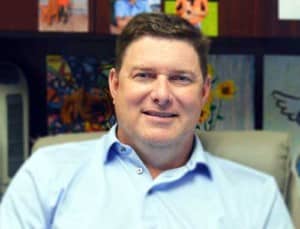 Brian Todd
General Manager
Brian joined the Inline Services team in January 2016, bringing over 10 years of results oriented leadership and enterprise-wide experience in construction and manufacturing. In addition to managing the overall operations of the company including, Purchasing, Manufacturing, Logistics, HR, and Sales, Brian also oversees all business operations to ensure safety, legal and regulatory compliance as well as production efficiency, quality, service and the effective management of company resources.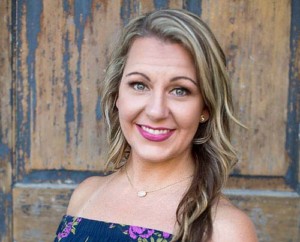 Jessica Nichols
Sales Manager
Jessica joined the Inline Services Team in 2011. Jessica came to Inline with 15 years of experience in Logistics, International Trade, Sales & Management. Jessica has a passion for Sales. Her "Whatever It Takes" attitude and desire to provide the best possible customer service experience for every Inline customer, has elevated Inlines' client relations. Among many career achievements, Jessica is most proud to be the first woman to hold a Director's seat on the Pigging Products & Services Association board.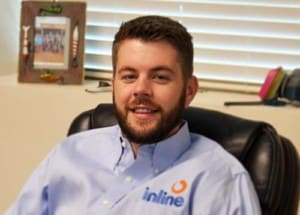 Cameron Randall
Production Manager
Cameron started his career at Inline Services in 2011. During his career at Inline he has touched every aspect of the business, from being a Shop Hand, Logistics Manager, to Inside and Outside Sales; He knows the business inside and out, as well as a unique understanding of the customer's perspective. In 2015, with the construction of Inline's Manufacturing facility, Cameron accepted the challenge of managing production. As Production Manager, Cameron is fiercely focused supporting Inline's goal to become a global leader in urethane pigging products.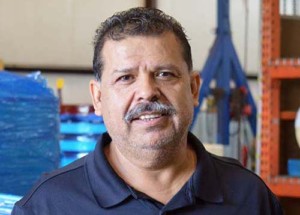 Mario Cortes
Plant Manager
Mario is an accomplished Plant Operations and Production Supervisor. He joined Inline Services in 2015 to put his expertise in safety, training, troubleshooting and leadership to work in our manufacturing facility. Mario began his career in the food service industry, so he understands the power of exemplary customer service and practices it every day at Inline. He is always looking for new and innovative ways to improve and expand our product lines, as well as inspire and lead his team to exceed our customers production expectations.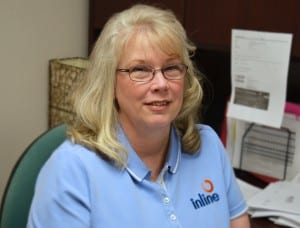 Karen Armstrong
Inside Sales
Karen joined the Inline Services team as Inside Sales in July 2013. Karen came to Inline with over 6 years pigging industry experience. She is very knowledgeable on the various pipeline products available and the manufacturing of these products. She is detailed oriented and strives to offer the best customer service available.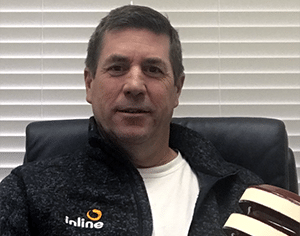 Kevin Wheeler
Outside Sales
Kevin has deep roots in the pigging industry. For 25+ years he's assisted countless pipeline companies with all aspects of pigging projects. Since 2009, Kevin has independently managed Inline's satellite office in North Texas and serviced all of our current and prospective customers in the region with great success. There is no surprise that Kevin is one of our highest producing sales representatives at Inline. He is passionate about taking care of his customers and passionate about the positive impact Inline's products and services has made to the industry.
James joined the Inline Family as Inside Sales on April 17th 2017. James comes to Inline Services with over 20 years of experience in sales, inside/outside, as well as Technical Sales in Hydraulic, Pneumatic, Machine tooling, and Fasteners. James has turned his focus to the Pigging Industry, and his combined knowledge and customer service skills, he strives to the best in all he does.
Steve joined the Inline Services team in late 2015 bringing with him 30+ years in promoting effective technical solutions for offshore drilling, petroleum engineering, exploration and production (E&P), and completions. This includes managing both sales and service operations at several locations in the United States and abroad, both onshore and offshore. Steve now actively pursues sales of pigs, pig parts and pipeline accessories for US based clients.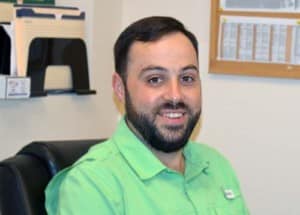 Josh joined Inline in March of 2017. He has over 5 years of design and drafting experience within manufacturing and electrical disciplines. Josh's technical design expertise has brought an innovative dynamic to Inline's manufacturing process that he continues to refine. by contributing fresh ideas in order more efficiently meet our customers needs.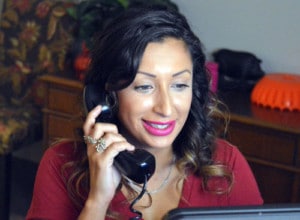 Roxanne Torres
Office Coordinator/Accounts Payable
Roxanne has been part of the Inline Services family since July of 2017. Her strong background in customer service and relationship-building skills, Roxanne friendly voice greets current and prospective customers when they call us to place an order, or learn more about our pigging products. Every time you call Inline Services, you can rest assured that Roxanne will route you to the right person to care for your needs.
Inline Manufacturing Team
Inline Warehouse Team