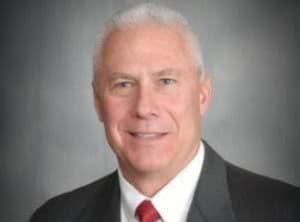 Phil joined Inline Services in March 2019 as CEO bringing with him substantial experience managing sales and operations teams for market leaders in the oil & gas industry. Phil's passion and expertise lies in transforming organizations through engaging employees at all levels to achieve results, develop new revenue opportunities, secure customer loyalty, and forge long-term relationships with internal and external business partners that have driven, fortified, and sustained results.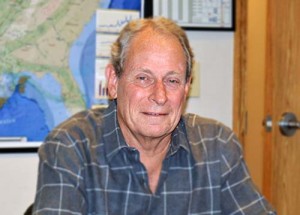 Gary Smith
Owner / Technical Consultant
Gary has over 42 years' experience in the pipeline industry and has extensive experience in pipeline pre-commissioning, preventive maintenance , addressing corrosion issues and pig design development. Back in 1992, Gary started Inline Services out of his garage and grew Inline Services to be one of the innovators in the pipeline pig manufacturing industry. Gary credits his years of hands-on experience in the field and a talented team of experts behind him for Inline's continued success. He is one of the founding members of the PPSA and served 2 years as their President.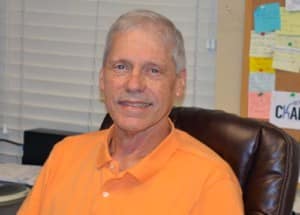 Harvey Diehl
Vice President
Harvey has over 40 years' of experience in the pipeline pigging industry and has been involved in developing and recommending the proper design of pigs for cleaning, batching, pre-commissioning and maintenance in both the pipeline industry and the process industry. After joining Gary Smith as the first employee of Inline Services in 1997 Harvey was involved in the development of Inline's VIPRS Product Recovery System which is a well-used Pigging System in industries from food and beverages to lube oils and chemicals. He has also served as President of the PPSA.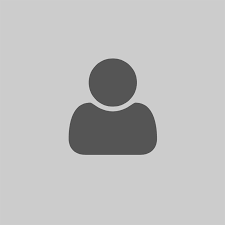 Bryan joined Inline Services management team in January 2020 as Chief Operating Officer bringing with him over 30 years' experience in leadership, operations and management within the energy and pipeline industries. Bryan is a results driven leader with skill-sets centering around TEAM building and entrepreneurial and integration growth initiatives which focus on the customer experience. Bryan holds a Bachelor of Science Degree from Oklahoma State University. In addition to working for industry leaders including Schlumberger and TD Williamson, Bryan holds two patents and co-authored several SPE papers and articles for Oilfield trade magazines.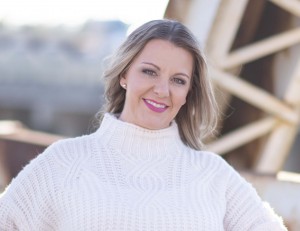 Jessica Nichols
Director of Sales
Jessica joined the Inline Services Team in 2011. Jessica came to Inline with 15 years of experience in Logistics, International Trade, Sales & Management. Jessica has a passion for Sales. Her "Whatever It Takes" attitude and desire to provide the best possible customer service experience for every Inline customer, has elevated Inlines' client relations. Among many career achievements, Jessica is most proud to be the first woman to hold a Director's seat on the Pigging Products & Services Association board.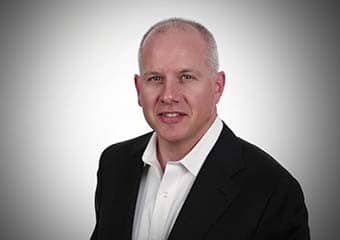 Scott joined Inline Services in January 2020 as Vice President of Business Development bringing with him over 30 years of experience in domestic and international business development and sales management. His leadership experience and extensive background in the oil and gas industry and pipeline industry has prepared Scott to lead Inline's newly formed business development initiatives. Scott holds a Bachelor of Science Degree in Geology from Louisiana Tech University, and is an active member of both The Pipeliners Association of Houston, and the National Association of Corrosion Engineers (NACE).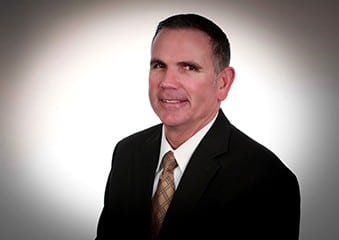 Eric joined Inline Services on January 2020, bringing diversified energy industry experience gained from a unique combination of technical, operational, commercial and business development responsibilities. He has extensive Business Development experience representing a broad portfolio of engineering, technical, and field support services for the upstream oil and gas, pipeline/midstream, and downstream sectors with specific knowledge and experience related to pipeline cleaning and maintenance, and pipeline integrity.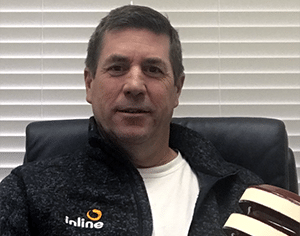 Kevin Wheeler
Outside Sales
Kevin has deep roots in the pigging industry. For 25+ years he's assisted countless pipeline companies with all aspects of pigging projects. Since 2009, Kevin has independently managed Inline's satellite office in North Texas and serviced all of our current and prospective customers in the region with great success. There is no surprise that Kevin is one of our highest producing sales representatives at Inline. He is passionate about taking care of his customers and passionate about the positive impact Inline's products and services has made to the industry.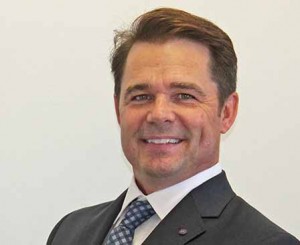 Cordell Coleman joined Inline Services in April of 2019 and brought with him 20 years' experience in management and sales in a number of industries including insurance, financial services, online retail, and oil and gas. His recent experience in the oil and gas industry included being involved in the safety certification of all deep water drilling platforms following the Deep Water horizon accident, and managing several large international pipeline construction projects for TransCanada, to bring power to rural parts of Mexico.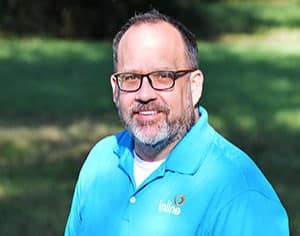 James joined the Inline Family as Inside Sales on April 17th 2017 and was promoted to Outside sales in 2019. James comes to Inline Services with over 20 years of experience in sales, inside/outside, as well as Technical Sales in Hydraulic, Pneumatic, Machine tooling, and Fasteners. James has turned his focus to the Pigging Industry, and his combined knowledge and customer service skills, he strives to the best in all he does.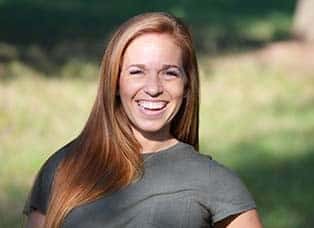 Chelsea Trimm
Inside Sales
Chelsea joined Inline in January of 2018 with extensive experience in shipping & receiving. She began her career at Inline supporting our shipping & receiving department then joined Inline inside sales team. Chelsea thrives on making sure every customer has the best experience possible when purchasing our pigging products. She makes it her mission to exceed customer expectations on every order. When Chelsea isn't selling pigs, she loves being active and enjoys hunting, fishing, working out and spending family time with her husband and two young children.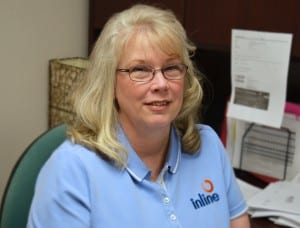 Karen Armstrong
Inside Sales
Karen joined the Inline Services team as Inside Sales in July 2013. Karen came to Inline with over 6 years pigging industry experience. She is extremely knowledgeable about the pigging industry in general, but offers expertise on Inline's products, as well as other manufacturers products, which is a huge asset when assisting our clients. Karen can quickly assess the the clients needs, and recommend the best pig for the job. She is detailed oriented and strives to offer the best customer service available.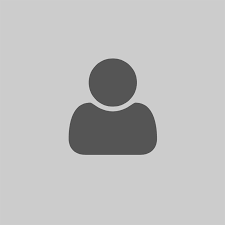 Connie Quinn-Reese
Director of Marketing
Connie joined Inline as Marketing Coordinator in February 2017 after spending 10 years as a Account and Product Manager in the healthcare risk management and marketing industry. Connie's broad sales and marketing experience allowed her to make an immediate impact to Inline's branding across social media, as well as to the cohesiveness across all marketing channels within the pipeline pigging industry. When Connie isn't marketing, she can be found in West Texas with her husband of 20 years, enjoying the great outdoors and honing her photography skills.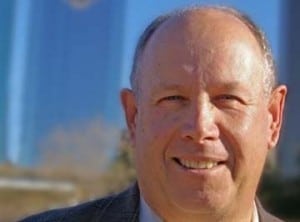 Warren joined Inline Services as CFO in August 2019. He has spent his entire career in the finance and accounting sectors working in and alongside executive management teams. Warren has served as a C level executive and held a variety of C level positions in companies that operate in a number of industries including: engineering and construction, professional services, oilfield services, manufacturing, wholesaling and distribution. During this time he honed his skills in strategic planning, problem solving, assessing business capital needs, and in raising both debt and equity financing.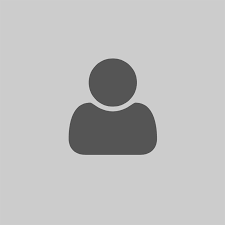 Elaine Panis
Accounting Clerk
Elaine is an experienced accounting professional who joined the Inline Accounting Department in January 2018. Her years if experience working for Oil & Gas companies and exceptional leadership skills made Elaine a natural fit for the Inline Accounting team. Together with Controller, Richard Zimpfer, Elaine has completely revamped Inline's Accounting Department by implementing various streamlined Accounts Payable and Receivable systems that benefit our customers, as well as our business.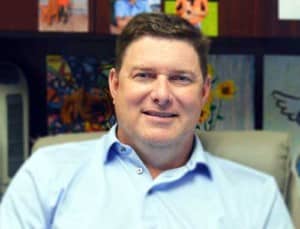 Brian Todd
Director of Operations
Brian joined the Inline Services team in January 2016, bringing over 10 years of results oriented leadership and enterprise-wide experience in construction and manufacturing. In addition to managing the overall operations of the company including, Purchasing, Manufacturing, Logistics, HR, and Sales, Brian also oversees all business operations to ensure safety, legal and regulatory compliance as well as production efficiency, quality, service and the effective management of company resources.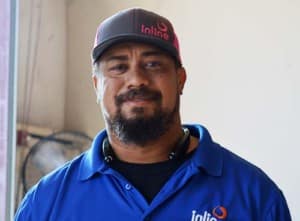 Marcus Walden
Purchasing Manager
Marcus joined Inline Services in 2016, bringing with him extensive experience in sales, purchasing, and inventory control and warehouse management. Marcus served as Inline's Warehouse Manager for 3 years before his promotion to Purchasing Manager in December 2019. His expert negotiation skills and customer-centric approach ensures that Inline always has the materials needed to maintain inventory and fulfill customer orders quickly. Marcus is a very proud and dedicated father of four daughters that keep him very busy in his free time.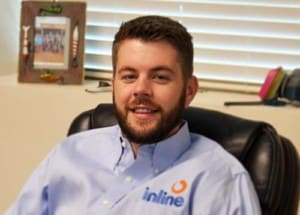 Cameron Randall
Field Services Manager
Cameron started his career at Inline Services in 2011. During his career at Inline he has touched every aspect of the business, from being a Shop Hand, Logistics Manager, to Inside and Outside Sales; He knows the business inside and out, as well as a unique understanding of the customer's perspective. In 2015, with the construction of Inline's Manufacturing facility, Cameron accepted the challenge of managing production. As Production Manager, Cameron is fiercely focused supporting Inline's goal to become a global leader in urethane pigging products.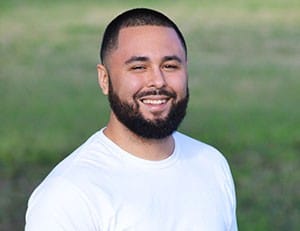 Devin McClain
Shipping Manager
Devin joined the Inline Services team as Shipping Coordinator in 2016 after leaving the HVAC service industry. Although his position at Inline was a brand new career direction for him, it did not take Devin long to establish himself. In December 2019, Inline promoted Devin to Shipping Manager. Devin is extremely customer service focused and he strives for 100% accuracy when shipping every customer order.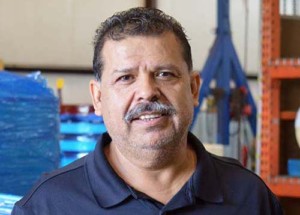 Mario Cortes
Manufacturing Manager
Mario is an accomplished Plant Operations and Production Supervisor. He joined Inline Services in 2015 to put his expertise in safety, training, troubleshooting and leadership to work in our manufacturing facility. Mario began his career in the food service industry, so he understands the power of exemplary customer service and practices it every day at Inline. He is always looking for new and innovative ways to improve and expand our product lines, as well as inspire and lead his team to exceed our customers production expectations.
Mike joined Inline Services in September of 2019 as the Engineering Manager and brings with him over 42 year's experiences in designing, manufacturing, and testing of pressure control equipment, logging and perforating tools, and side tracking equipment for land, off shore, and subsea environments. He is a registered Professional Engineer in Texas and holds 12 patents with 3 more pending. Mike's expertise and passion lies in developing an efficient and productive Engineering and Quality Control Departments and puts customer service, reliability, innovation, and safety as his top priorities.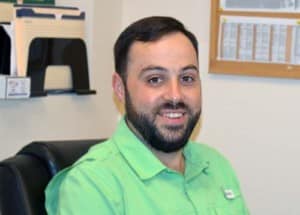 Josh joined Inline in March of 2017. He has over 5 years of design and drafting experience within manufacturing and electrical disciplines. Josh's technical design expertise has brought an innovative dynamic to Inline's manufacturing process that he continues to refine. by contributing fresh ideas in order more efficiently meet our customers needs.
Inline Manufacturing & Warehouse Team