Maintaining a routine pigging program will keep a pipeline in good condition, maintain optimal flow and reduce damage to plant and avoid eventual failures.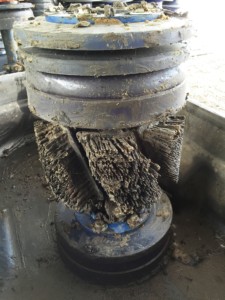 By gathering intelligence about the internal condition of the pipeline we can determine efficient maintenance programs. A maintenance program would include the type of pigs to be used and the frequency they should be run. Chemical cleaning may also be specified to work in conjunction with the pigging program to keep the pipe in good condition. By analyzing the condition of the pigs and maintaining a complete record of runs, an informed approach can be taken to specifying future programs.
From supplying pigs to managing the programs, we can tailor a complete package to assist with regularly maintaining a pipeline.