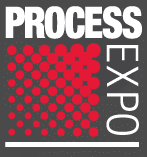 Inline Services along with Complete Companies will be Exhibiting at the 2017 Process Expo September 19th – 22nd in Chicago at the McCormick Place Convention Center.  If you're attending, come-by our booth # 2337 and say "Hello"!
Inline Services will showcase their VIPRS Product Recovery Systems. You can see how our patented VIPRS Systems and VIPRS Pig will save your company product, CIP Solution, water and production time resulting in more profit.
Inline along with The Complete Companies offer a complete turnkey product recovery system from concept to installation.
Complete Companies will be showcasing their specialized design, fabrication, and installation of process fluid systems.
We look forward to seeing you there!
For more information on Inline Services complete line of product recovery systems, visit www.productrecovery.com, or call us today at 281.401.8142.